Getting your CPR certification has never been easier. Read on to know what makes a CPR class effective, as well as things you should know about this lifesaving technique.
But first, what is CPR?
Cardiopulmonary resuscitation (CPR) is a first-aid procedure given to someone who stops breathing and does not have a pulse. It is vital in emergencies like sudden cardiac arrest and drowning incidents. CPR aims to keep oxygen flowing to the brain, and other vital organs should the heart stop beating.
In a CPR emergency, fast action is necessary. Brain and organ damage can rapidly develop if resuscitation does not start within two minutes of the heart-stopping.
FACT: Less than 10% of 30,000 out-of-hospital cardiac arrests (OHCA) patients die in Australia every year. The rest will likely die before reaching a hospital. Starting effective CPR within the first few minutes of the attack increases the chance of survival by 49 to 75%. 
For this reason, it is essential to choose a training provider that can make CPR classes fun and effective.
6 Things to Consider when Choosing a CPR Class
Certified First Aid Instructors
Make sure that competent instructors provide training with valid CPR certificates. Ask for proof or check their qualifications to align with the Australian Skills Quality Authority (ASQA) guidelines. Only enrol in courses with proven trustworthy and competent instructors.  
Legal authority to operate
The Registered Training Organization (RTO) must follow legal guidelines in Australia to provide first aid and CPR course. Ensuring the legality of the RTO guarantees that they know proper ways of teaching first aid skills. It also means their certifications are acceptable by workplaces Australia-wide.
First Aid Equipment or Instructional Tools
All CPR classes should have an age-appropriate CPR manikin that students can use to demo chest compression. Some manikins have interactive features which can beep or flash if you are applying enough pressure. CPR classes must also have Automated External Defibrillator (AED) and other instructional tools in the classroom.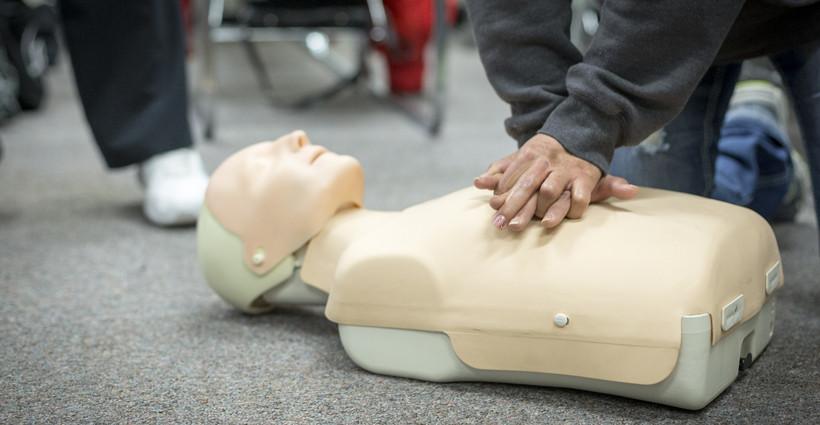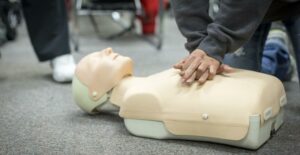 Offers specific training course
There are several specifications to choose from when it comes to providing first aid and CPR training. It is because people are different, so are their varying conditions. Standard certifications available for reference on the training lists are Basic First Aid certification, CPR and AED certification, and Child Care.
Proof of Course Completion
Many people take CPR training for employment purposes as businesses and companies require a CPR certificate on top of usual CVs. Providing a class is useless without proof that a person took the course and passed.
Before you enrol, ensure that the RTO provide a certificate of completion or other tangible (preferably nationally recognized) proof that you took the course.
Good reviews from previous students.
Do some background checks and check the provider's website to see if past students were satisfied with the quality of the CPR class provided. Read through their about section. Check if they offer an adequate amount of information for their organization, such as business name registration, ABN, and more. A transparent organization is easier to trust.
Conclusion
Keep all the above tips in mind when choosing a particular RTO to learn CPR.
Many people take a CPR class for a variety of reasons. HLTAID009 Provide Cardiopulmonary Resuscitation (CPR) is the most in-demand course in professions requiring nationally-recognized certification before starting work. These include the emergency medical department workers, firefighters, lifeguards, volunteers, school bus drivers, child care providers, correctional staff, and caregivers. Taking a CPR class from a trusted provider will give you get the right level of certification needed.
Contact us for more questions about our CPR classes and upcoming schedules.