FirstAidPro's Pooraka training venue is located at Bridgeway Hotel, 18 Bridge Rd, Pooraka SA 5095
The courses offered at our Pooraka training venue include:
New First Aid Codes
Previously known as
We also offer
Bridgeway Hotel
18 Bridge Rd,
Pooraka SA 5095
Our Pooraka training location is right in the city heart for convenience and easy access. With a bus and tram interchange located in front of the building this venue is easily accessed by public transport, which puts it in easy striking distance of many Pooraka suburbs – including Hindmarsh, Thebarton, Bowden, Mile End, Henley Beach, Goodwood, Unley, Kent Town, Hackney, Glenunga, Parkside, Norwood, Payneham, Plympton, and Glenelg.
Approximately 5-minute walk to closest parking station at

Wilson Parking

Accessible by bus, train or tram. See Adelaide Metro
Venue opens at 8.30am to suit early-bird parking opportunities in CBD car parks.
View where to park for the location of various parking stations near the venue
Upcoming Courses in Pooraka
View the upcoming first aid and CPR courses in Pooraka and book online instantly. If you have any questions, please check our FAQ page or call us at (08) 7120 2570.
All available courses in the Pooraka
Why Choose Our First Aid Course?
Accredited certification, nationally recognised
First aid training with flexible options

Find a cheaper price, and we'll match it!

Courses running 7 days a week
Same-day certificate
Can do on-site training at your workplace

Endorsed by the Royal Australian College of General Practitioners & the Australian College of Nursing

Book online or by phone
First aid training will prepare you for emergencies. You'll play an important role in the Pooraka  community by keeping your home, workplace and suburb safer. You can get certification on the same day, receiving your first aid certificate via email the day you complete your course. If you live or work for a company located in Pooraka and want to learn first aid, FirstAidPro will make it easier and faster.
If you're ready to make a reservation, simply register online or call 1300 029 123 between 08:00.M. And 17:30 M. Monday to Friday. Alternatively, send us an email, or message us from our contact page.
Pooraka First Aid Certification
With First Aid Pro, you will train with a nationally recognised training organisation that has a reputation for comprehensive, high-quality training programs.
We are a Registered Training Organisation (RTO: #40407). Our first aid training is supported by leading organisations such as the Royal Australian College of General Practitioners (RACGP) and the Australian College of Nursing (ACN).
Our contemporary first aid techniques closely follow the current guidelines set by the Australian Resuscitation Council (ARC) and the Australian and New Zealand Resuscitation Committee (ANZCOR). As such, you can be absolutely sure that our training is of the highest standard.
At the conclusion of the course, you will receive a first aid course certification that meets all the standards of the Australian Skills Quality Authority (ASQA). It will also be recognised throughout Australia.
Upon successful completion of the course, your Notice of Achievement (PDF) will be emailed directly to your inbox – same day!
Training Location in Pooraka
Bridgeway Hotel, 18 Bridge Rd, Pooraka SA 5095
First Aid Pro supply water, coffee and tea.
For courses longer than 4 hours, there is a 30-minute lunch break. You can bring your own lunch. Alternatively, there is a café near the training centre (weekdays only), and a wide range of other food outlets throughout the CBD.
Available First Aid Courses in Pooraka
First Aid Pro offers basic first aid and workplace complaint first aid courses that prepare students for emergencies in a variety of settings. Our Pooraka First Aid courses include: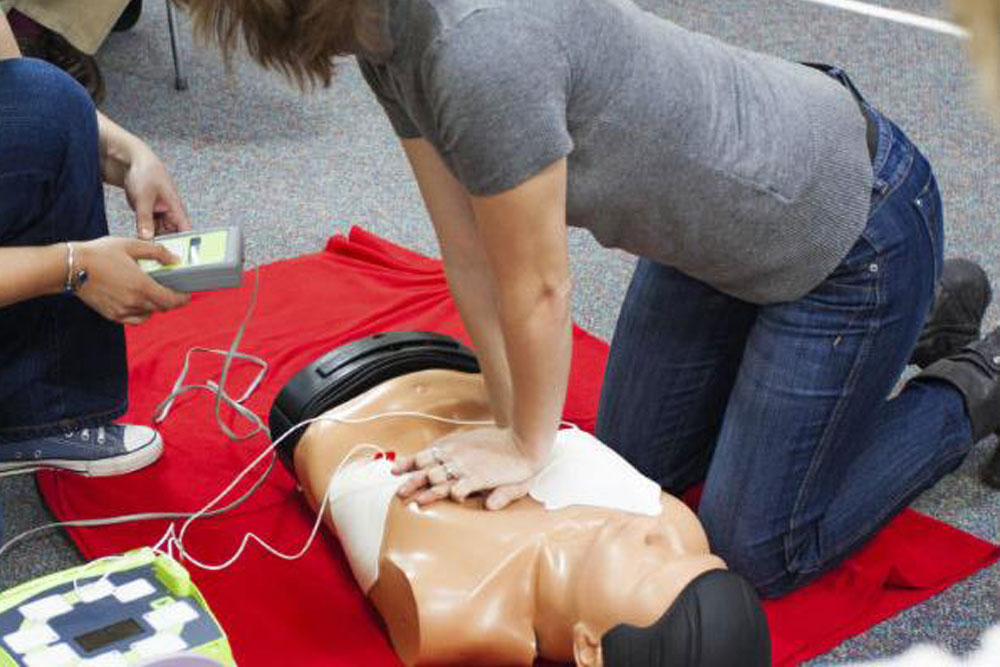 Our HLTAID009 Provide Cardiopulmonary Resuscitation (CPR) course provides first responders with the skills and knowledge to respond to cardiac and respiratory emergencies such as drowning and cardiac arrest. It is the first component of Provide First Aid. The face-to-face training for the regular course takes about 2 hours, while the online learning CPR course takes just 1 hour. Participants in this course are required to complete the pre-reading and bring their completed quiz on the pre-reading content to the session.
The online learning CPR certification requires completion of the online training and assessment prior to attending the face-to-face training session.
Participants will be certified in:
HLTAID001 Provide Cardiopulmonary Resuscitation (CPR)
This course was previously known as HLTAID001 Provide Cardiopulmonary Resuscitation.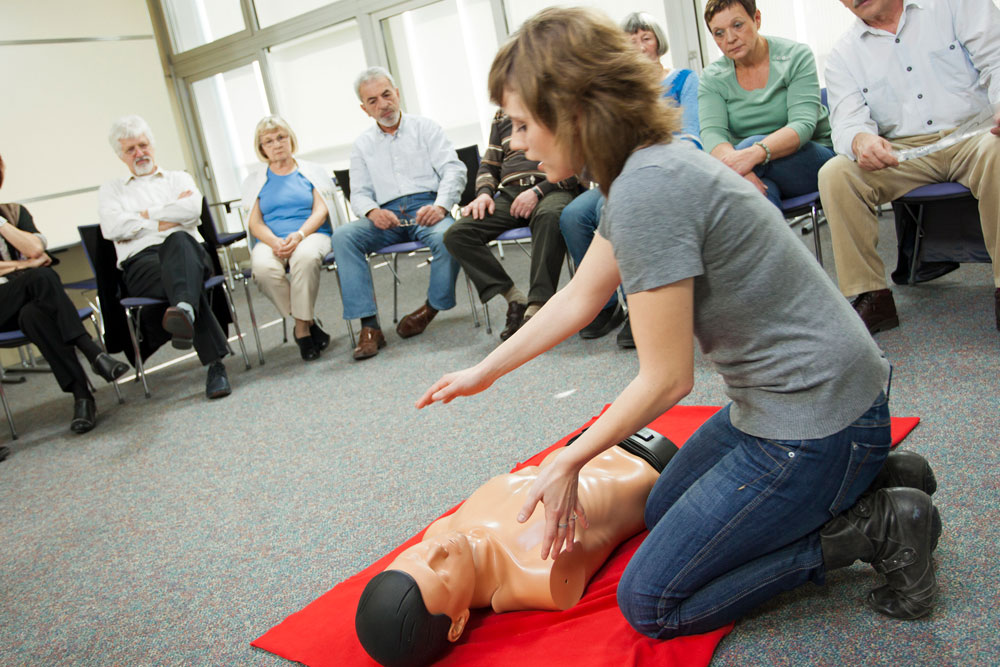 HLTAID011 Provide First Aid includes first aid response, casualty management and life support. While the normal course requires 6 hours of face-to-face training and assessment, the online learning first aid course takes only 2 hours face-to-face (in addition to the online training and assessments prior to the session).
Participants will be certified in:
HLTAID009 Provide Cardiopulmonary Resuscitation (CPR)
HLTAID010 Provide Basic Emergency Life Support (BELS)
HLTAID011 Provide First Aid


These are the new industry standards as of 2021. The previous incarnation of these courses was known as:
HLTAID001 Provide Cardiopulmonary Resuscitation ( CPR)
HLTAID002 Provide Basic Emergency Life Support (BELS)
HLTAID003 Provide First Aid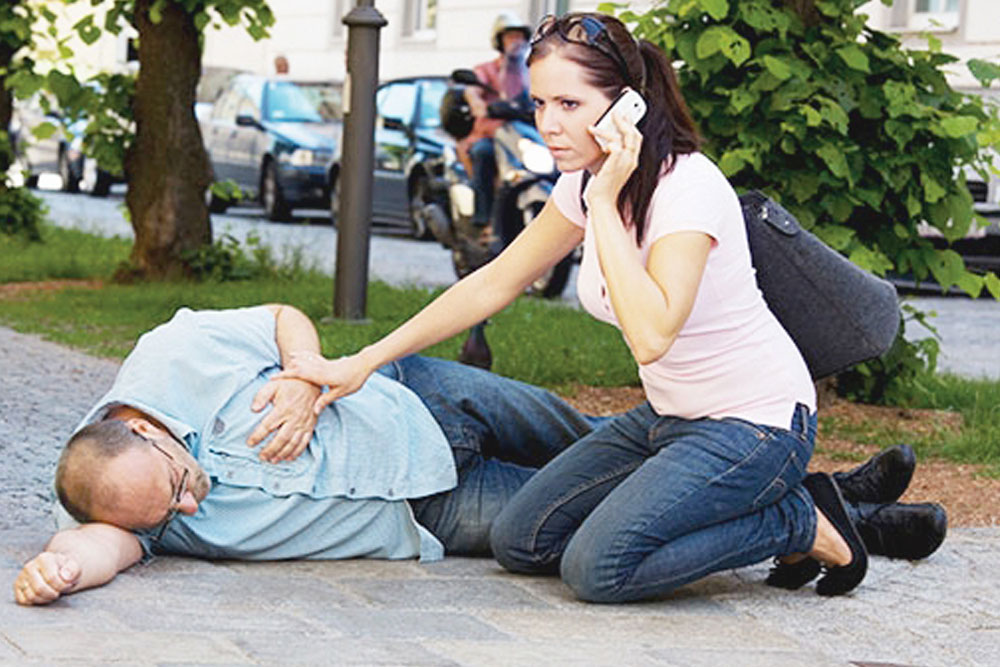 Provide an Emergency First Aid Response in an Education and Care Setting
Topics covered in this course include CPR techniques for infants, children and adults; assessing emergencies; first aid procedures for bleeding, burns and fractures; infection control procedures; manage shock; and the management of medical conditions such as epilepsy. The Normal course requires 7 hours of classroom instruction, while the online learning Emergency First Aid course only takes 2 hours. Based on course selection express emergency first aid or HLTAID004 Childcare First Aid as to the required knowledge that's needs to be completed prior to attending the face-to-face course.
Participants will be certified in:
HLTAID009 Provide Cardiopulmonary Resuscitation (CPR)
HLTAID010 Provide Basic Emergency Life Support (BELS)
HLTAID011 Provide First Aid
HLTAID012 Provide an Emergency First Aid Response in an Education and Care Setting


Emergency First Aid – New unit codes are now available
HLTAID012 Provide First Aid in an Education and Care Setting
HLTAID011 Provide First Aid
HLTAID010 Provide Basic Emergency Life Support (BELS)
HLTAID009 Provide Cardiopulmonary Resuscitation (CPR)
Pooraka has a commercial and industrial section and park that serves as a venue for large groups and events.
Pooraka is easily accessible and is also home to one of Pooraka's leading First Aid Pro first aid training centres. Our regular training courses here make first aid skills and knowledge more accessible to residents and businesses in and around Adelaide CBD. There is also high demand from those who need to review and update their first aid skills.
To avoid the hassle of finding suitable places and times for first aid training, First Aid Pro has training locations across Pooraka and Australia Wide.
Our optimised First Aid courses, lasting only 1 day, can be booked any day of the week. We can also arrange for our expert first aid trainers to come to your home or workplace for onsite group training. It is a First Aid training that adapts to the needs of its environment.
First aid is used to provide emergency first aid care to sick or injured persons and to help stabilise their condition until professional medical help arrives.
First aid can be used to treat minor injuries, but it can also help save lives and reduce the pain felt by the person being helped. It can also prevent injuries from worsening and reduce the recovery time required by the patient. If you want to be prepared for emergencies, it's a good idea to take a first aid course.
Why Do I Need to Learn First Aid?
Injuries, accidents, and medical emergencies happen all the time, and learning first aid is a solid step in making sure you're ready for them when they do happen.
Additionally, learning first aid can also help you identify hazards in your home, office or facility and learn how to minimise them. Having a lifeguard at home or at work is also a factor in establishing an appropriate emergency response plan. Learning first aid and getting first aid certification can also be beneficial for your career. Many workplaces and occupations need people who know how to give first aid.
If you plan to work as a fire-fighter, nurse, electrician or lifeguard, first aid certification will improve your employability and in many cases fulfil a mandatory requirement of your employment.
In many cases, completing first aid courses also counts towards professional development hours, and contribute to your CPD (Continuing Professional Development) points.,
Your First Aid Trainer in Pooraka
When you attend the Pooraka venue, you will be greeted by Stephen, he will be your First Aid instructor at our Pooraka First Aid Course. You'll be in for a treat with Stephen. Known for his spirited, uplifting training style, Stephen's humour and his ability to deliver crystal clear First Aid instruction is a winning combination.
With an extensive background in health and safety and mine emergency first aid recovery experience in Australia, and abroad, his knowledge and practical advice will provide you with some of the best First Aid training time you could enjoy anywhere.
When he's not training at Pooraka, Stephen also delivers First Aid instruction at our Salisbury, SA and Mawson Lakes locations.
How do I Qualify for First Aid in Pooraka?
In most professional contexts, to become qualified and certified to provide first aid, you'll need a Statement of Attainment showing that you have completed the the HLTAID011 Provide First Aid training module.
FirstAidPro is a nationally recognised training organisation (RTO #40407) so completing your training and assessment with us will earn you a nationally recognised Statement of Attainment.
Our first aid courses are delivered in accordance with guidelines set by the Australian and New Zealand Resuscitation Committee (ANZCOR). Our first aid instructors and assessors are committed to the VET quality framework to ensure you continue with professional training.
You must be at least 14 years old to take the course. If you are under the age of 18, you'll need signed consent from a parent or guardian prior to attending the course.
As soon as you have booked your first aid course, you'll be granted access to our first aid guide in PDF format. Reading and referencing this will help you navigate your online assessment or quiz.
This portion of the course can be completed in your own time and on your own terms – in a single block or in smaller portions as time is available.
Most Trusted First Aid Course Provider in Pooraka
Book now with First Aid Pro to complete your first aid training and get your first aid certification faster with less hassle.
You can make a reservation online or call us on 1300 029 132 from 8am to 5:30pm Monday to Friday. Alternatively, send us a message from our contact page.
Book Online or by Phone 1300 029 132
Thanks to our everyday low prices you won't find a better price for your training. In fact, if you find an equivalent First Aid course advertised for cheaper, we'll match their price!
Given you get your certificate the same day, this makes enrolling in a FirstAidPro course the best choice around.
For Business Owners…
As a business owner, managing health and safety within your workplace is a legal requirement. This often includes straightforward tasks like assessing hazards and minimising potential injury risks. But an equally important obligation is working out what first aid training your staff need, and who needs to be trained.
Our workplace First Aid training provides you with discounted fees for this training, as well as having the First Aid courses conducted at your own premises — in or around Pooraka. First aid Pro also tailor First aid and CPR to meet your workplace requirement. 
If you would like to talk to us further and how First Aid Pro can come to your workplace to deliver your training please call Cheryl on (08) 7120 2570.
Pooraka First Aid Training Locations
For ease and convenience, our suite of first aid, CPR and Childcare First Aid course is offered at multiple locations across Adelaide including:
Pathways to Consider in Advanced First Aid Units
Eight New First Aid Units of Competency Released
HLTAID009 Provide cardiopulmonary resuscitation – sometimes referred to as CPR (supersedes HLTAID001 Provide cardiopulmonary resuscitation)
HLTAID010 Provide basic emergency life support – sometimes referred to as BELS (supersedes HLTAID002 Provide basic emergency life support)
HLTAID011 Provide First Aid – sometimes referred to as First Aid (supersedes HLTAID03 Provide first aid)
HLTAID012 Provide First Aid in an education and care setting – sometimes called Childcare first aid (supersedes HLTAID004 Provide an emergency first aid response in an education and care setting)
HLTAID013 Provide First Aid in a remote or isolated site (supersedes HLTAID005 Remote first aid)


Please note First Aid Pro does not deliver these units, they are pathways for other industries
HLTAID014 Provide Advanced First Aid (supersedes HLTAID006)
HLTAID015 Provide advanced resuscitation and oxygen therapy (supersedes HLTAID007)
HLTAID016 Manage first aid services and resources (superseded HLTAID008)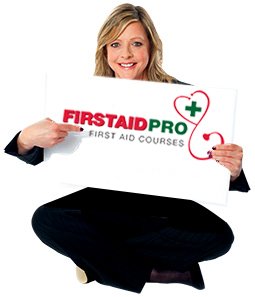 Please thank those involved within your organisation who assisted me in gaining this essential certificate. The office team could not be more helpful and my instructor (John) was both entertaining and professional. As a customer I received value for money and your service is exemplary. Kind Regards,
Enjoyed class. Found informative & entertaining. Kept interesting with real life scenarios. Venue great. Completed in timely manner. It was quick, but all of the major points came across very well. I will definitely book with your company again and will recommend it to others.
Good time. Used as bonding session. Trainers real good. Love night option as would lose business if done during day. Offered his guys to pay for course if willing do in their own time. All accepted.
I really enjoyed the inclusive environment of the trainer from Firstaidpro. I was nervous about the course but I learnt more than I thought I would. I am going back to school feeling much more confident in my role as a 'First Aid Chick'
Great humour made for a great learning experience. Chris was a very considerate of my personal situation in the course which I was appreciative of. Thank you.
My thanks to Sharon McCulloch for the great job she did today with the Applied First Aid + CPR training that I attended today. The training was up-to-date, relevant and taught in an easy to understand manner. Kind regards
I would like to thank Firstaidpro for the delivery of the first aid course. They made everything easy from booking online and I even got my certificate the same day, which I needed to be able to complete my nursing hospital placement. The training facilitator was great, she knew her stuff, she made the day interesting not boring, and everything moved quickly. I would highly recommend using First Aid Pro, I will be back in 12 months to do my CPR refresher training.
Good afternoon, My name is Jessica and I attended my Provide First Aid and CPR courses at Morphett Vale earlier today. I am leaving this feedback to commend your trainer (I think his name was James). He was absolutely fantastic! I have social anxiety which made me nervous to attend this morning, but I have walked out of my training session this afternoon with only appreciation. Your trainer made the course interesting, fun and comfortable - which isn't always easy in a classroom environment! I would very much appreciate it if this feedback made its way to James and if there is any way in which your organisation rewards positive feedback/excellence, I would love for him to be commended as he absolutely deserves it. I am not typically the type of person to send any feedback (positive or negative) but I felt compelled to make an exception in this case. I will be recommending your agency to others, and will be back myself in 12 months for my CPR refresher! A huge thank you once again,
Just wanted to provide some feedback, I found Friday's session very good, the facilitator was great, he knew his stuff and made everyone feel at ease, most enjoyable. I have also received feedback from 1 staff person who attended at Salisbury and 1 staff member who attended at Hewett, both said the same thing, they really got a lot out of it.
Good afternoon, I just wanted to give some feedback in relations to the three employees we sent to the Low Voltage Rescue & CPR course the other week in the CBD. Our employees really enjoyed the interactive training and facility provided. All three took home something new from this day. Kind Regards,
Did the First Aid and CPR course at Marion Hotel yesterday. The trainer was exceptional and ,learnt more about first aid than all my previous courses that I have attended. Very professional and interactive that provided confidence in doing the practical CPR and trauma bandaging. Recommend these professionals to anyone needing first aid certification. Cheers.