13% of the world's population is affected by mental illness. With millions of people affected by any form of mental disorder, it can still be hard for some people to find the resources they need.
Whether it is a safe space to share your stories, useful self-care methods, or know the latest in mental health research – you can turn into these blogs and know that you are not alone.
We have put together a list of what we believe are the top blogs for mental health resources. We hope at least one of these blogs speaks to you and your experience and that you can benefit from it as a result.
(Note: These blogs are in no particular order)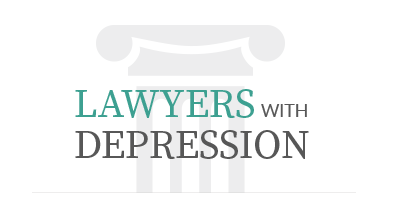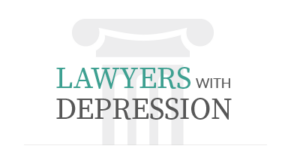 LWD offers comprehensive information on stress, anxiety, depression, and other mental health disorders in the legal profession. The articles are a combination of information from mental health experts as well true stories from lawyers. Articles are written by the lawyer himself, Daniel T. Lukasik.
The "Lawyers with Depression" blog tackles psychological disorders, medications, and other mental health treatments. It also features podcasts from other personalities within the legal profession and experts in mental health aid. Whether you are a lawyer or not, you will likely relate to some of his blogs.
Blog Founder: Daniel T. Lukasik
---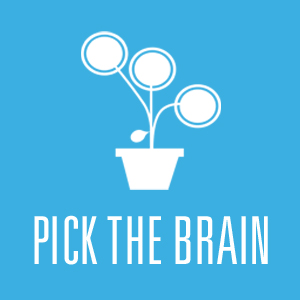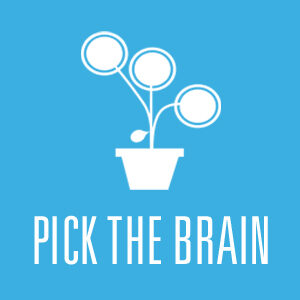 Pick the brain is one of the fastest-growing self-improvement sites found on the web. Run by Erin Falconer, a Canadian writer based in Los Angeles that started the blog in 2006. Since then, over 200 bloggers from different parts of the world have contributed to making the self-improvement space powerful.
Readers will learn from a wide range of topics that focus on personal productivity, motivation, self-education, psychology, and philosophy.
Blog Founder: Ruby Falconer
---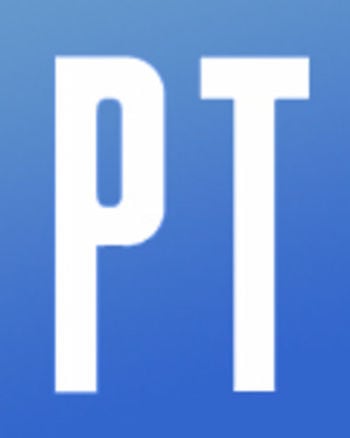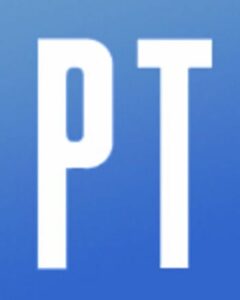 NYC-based licensed clinical social worker Andrea Rosenhaft started this blog to reflect on her mental illness and recovery journey.
The blog reveals the realities of mental illness and the joys of healing presented in a factual and compelling narrative. Readers who are currently battling mental ill-health can relate to her articles as Andrea is a true survivor of various mental illnesses.
Blog Founder: Andrea Rosenhaft
---


The mental health crisis our children, youth, and families are facing is currently dreadful.
CMHO is an organisation that works to prevent and treat mental health disorders in children and youth through a variety of means, including their blog. Under the blog column is stories, news, and reports that will give readers the idea of when and where to seek help in case of a mental health crisis.
CMHO's mental health content aims to educate and reduce negative ideas surrounding mental health issues. It is also an excellent resource for services available in local communities in Ontario.
Blog Founder: Children's Mental Health Ontario
---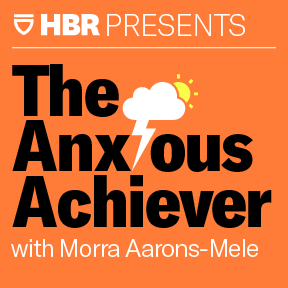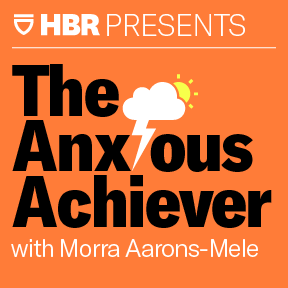 There is too much shame about seeking mental health help as women. Morra established this resource guide and blog to change that.
More than 1 in 5 women will experience a mental health condition in any given year. The Anxious Achiever is for women struggling with depression, as well as family members and loved ones of those dealing with it. Learn important facts about depression in women through her blogs or in her Apple podcasts.
Blog Founder: Morra Aarons-Mele
---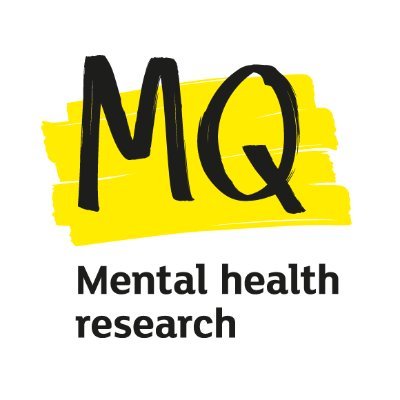 MQ Mental Health is the UK's leading mental health research charity that advocates for transforming mental health. Their blogs and research focus on mental health, its surrounding stigma, medical treatments, and support. All contents are backed up by mental health research which makes it accurate and truthful for its readers.
The team behind MQ Mental Health is seeing firsthand what impact research can have on the future of mental health.
---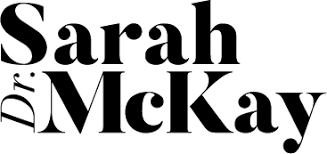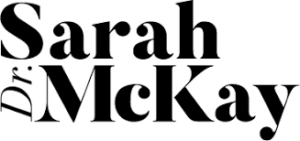 Dr Sarah is a neuroscientist, speaker, and author writing on different brain functions, including depression, mental health, and more. She shares books, mindfulness practices, and many other topics. She explores a wide range of topics to help readers understand the way their brain thinks and feels. The best example would be her latest blog on the link between brain function and menopause in women.
If you are looking for advice from an actual neuroscientist, her website is a good place to start.
Blog Founder: Dr. Sarah Mackay
---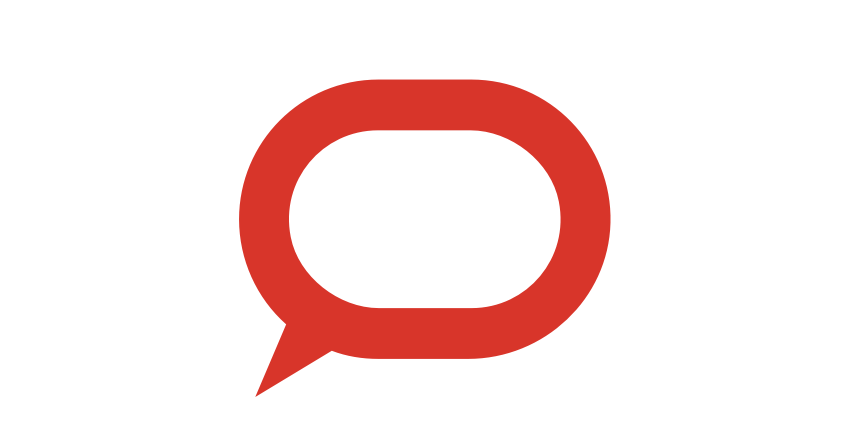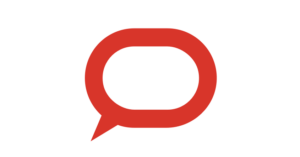 It may seem odd to include a news-focused site on the list, but the Guardian's coverage of global mental health news and collection of editorial columns can grant some context to mental health in general. This column on what we get wrong about mental health is a good place to start and how acknowledging mental health is just the first step.
General to industry-specific readers will find their mental health blogs useful.
Blog Founder: The Conversation Australia and New Zealand
---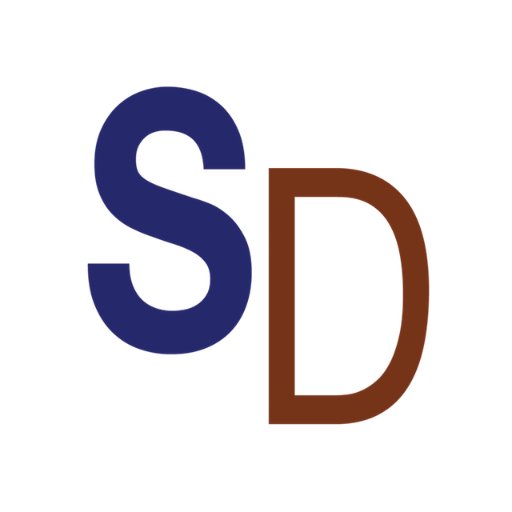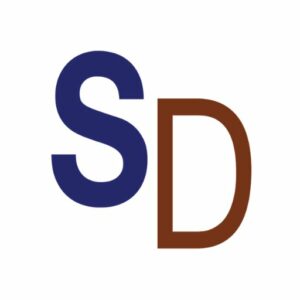 Canadian-American science writer/editor Dan Hogan features hundreds of news, including topics of mental health. Under the Mind and Health column, you will find topics on Post Traumatic Stress Disorder (PTSD), Trauma, Postpartum Depression, and more.
Recent topics include PTSD Link to Pandemic Fears and Altering Traumatic Memories.
Blog Founder: Dan Hogan of Science Daily
---

SAMHSA is a government-based agency that leads public health efforts to promote advancement in behavioural health. The US Department of Health and Human Services also works to educate and empower those living with substance abuse and mental illness in American communities.
Their blogs tackle topics like alcohol misuse, suicide prevention, and treatment to reduce Opioids misuse.
Blog Founder: Substance Abuse and Mental Health Services Administration (SAMHSA)
---


The National Alliance on Mental Illness is the largest grassroots mental health organisation in the United States, and its blogs are here to help. They run a blog that goes in-depth about mental health and the use of social media. Topics such as maintaining healthy friendships with mental illness and growing up without mental health support.
NAMI blogs are an excellent resource for people who are interested in learning more about mental health.
Blog Founder: National Alliance on Mental Illness
---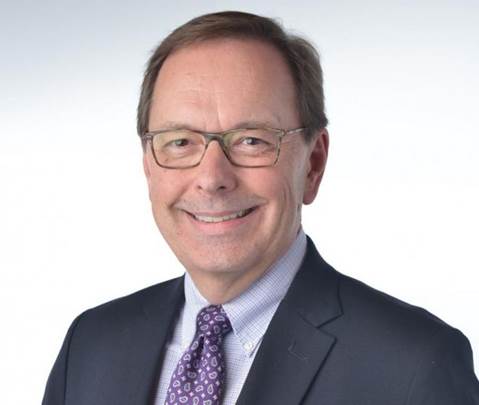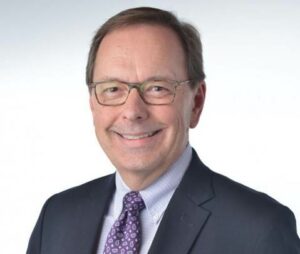 David is a clinical psychologist and mental health advocate with actual experience working in psychiatric hospitals, mental health centres, and federal prisons. His blogs focus on mental health, wellness, and recovery from mental illness and addiction. Each article is scientific-based information and at the same time offers hope and encouragement to persons in recovery.
The "Stories of Hope" column consists of a series of interviews with people who have dealt with mental health challenges in the past. These contain lessons they have learned through their journey to recovery.
Blog Founder: David Susman
---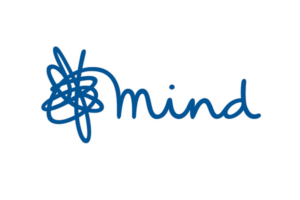 The Mind blog is an organisation of more than 200 writers in the UK that write universal topics on mental health. Their blog features topics on anxiety, ADHD, depressions, coping with loss, and many more.
Mind's goal is to empower readers experiencing a mental health problem by improving services, awareness, and understanding.
Blog Founder: Mind UK
---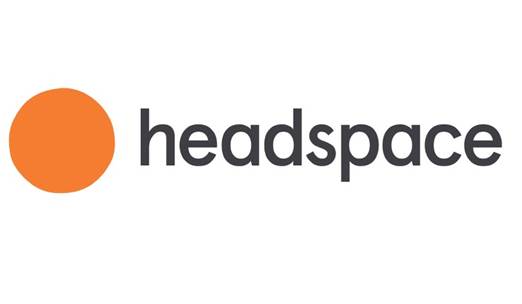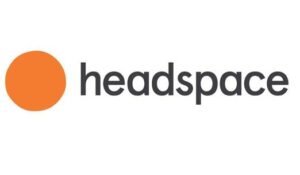 Headspace is an app-based training program that has one mission: to improve the health and happiness of workers around the world. In their health blog section, readers will learn the essentials of meditation and mindfulness to live their best life.
Their "A day with Mental Health Series" gives us a peek into one person's mind that experiences panic attacks, depressions, and more.
Blog Founder: Headspace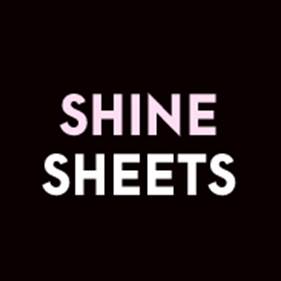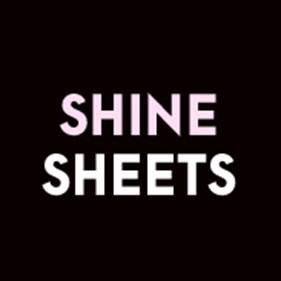 Amber is a personal development enthusiast that established Shinesheets in 2018 to share her recovery journey with depression and anxiety issues. Fast forward, it became the go-to information source for women seeking advice in personal development and mental health improvement.
Blog topics range from health, beauty, relationships, self-respect, and productivity, just to name a few.
Blog Founder: Amber
---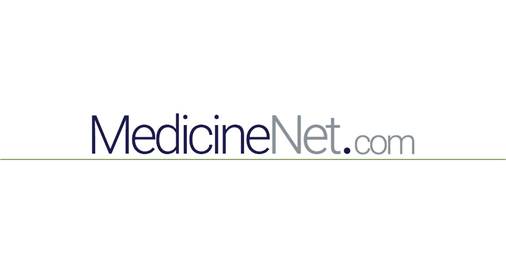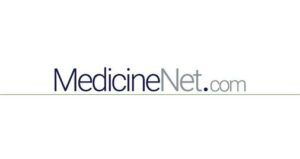 MedicineNet is an online healthcare media publishing company consisting of a network of U.S. Board-Certified Physicians and Allied Health Professionals. All are working together to provide readers with current and comprehensive medical information.
The blogs are easy to read and understand for general readers.
Blog Founder: WebMD Network
---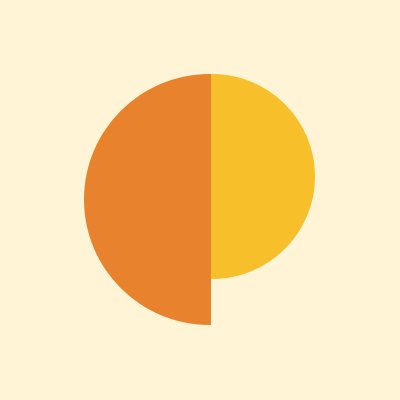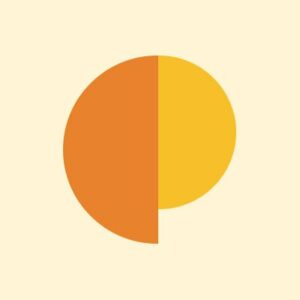 Psych Central is an independent mental health information and news website overseen by mental health professionals. The blog covers the full spectrum of mental health topics that is accurate, current, and person-centric.
The goal is to empower readers to be proactive in their mental health journey by offering clear, actionable next steps to protect their mental health.
Blog Founder: Psych Central
---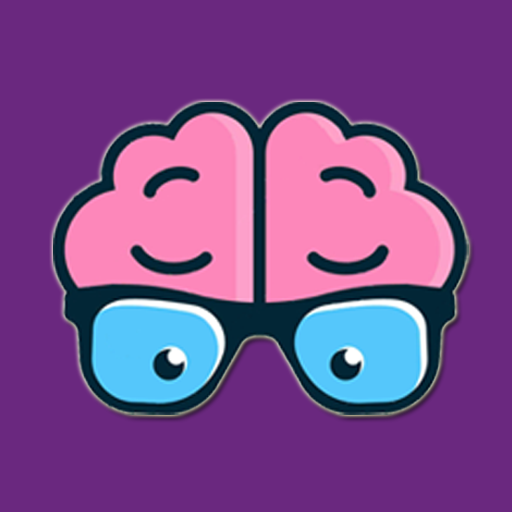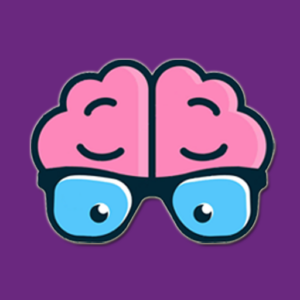 The pinky mind brings you news and articles relating to mental health and counselling. The stories are based on their own personal encounters with mental health shared by their psychologist and team of experts. Founded by Stephen T Chacko, he mentors the team behind Pinkymind and shares his passion for serving humankind and touching lives.
Their blog section is full of advice on dealing with stress, anxiety, depression, and how to find real happiness.
Blog Founder: Stephen T Chacko
---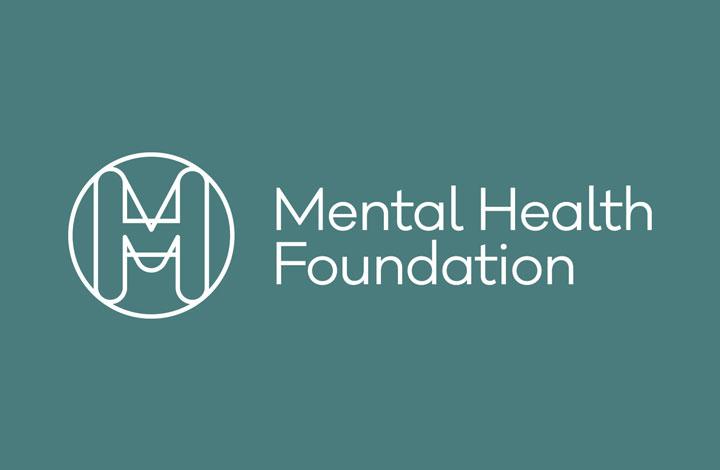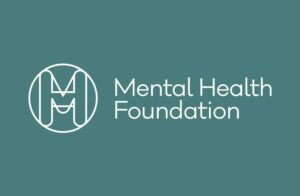 The Mental Health blog aims to help readers understand, protect and sustain their mental health. It features topics on prevention, crisis management, and mental health awareness.
Learn important facts and Mythbusters about mental disorders and know that you are not alone. Get started with the blog on Loneliness and Mental health in young people.
Blog Founder: Mental Health Foundation
---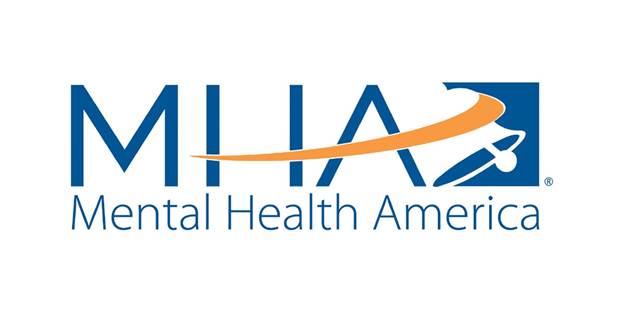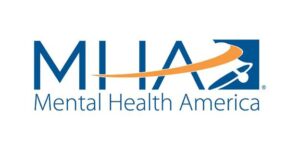 With more than 30 years in the game, Mental Health America is the leading non-profit organisation in the US. MHA is dedicated to addressing the needs of those living with mental illness through its blogs and services. Part of their goal is to promote overall wellness through early identification and intervention.
Get stories and insights from different people under their blog column and gain useful information from community resources.
Blog Founder: Mental Health America
---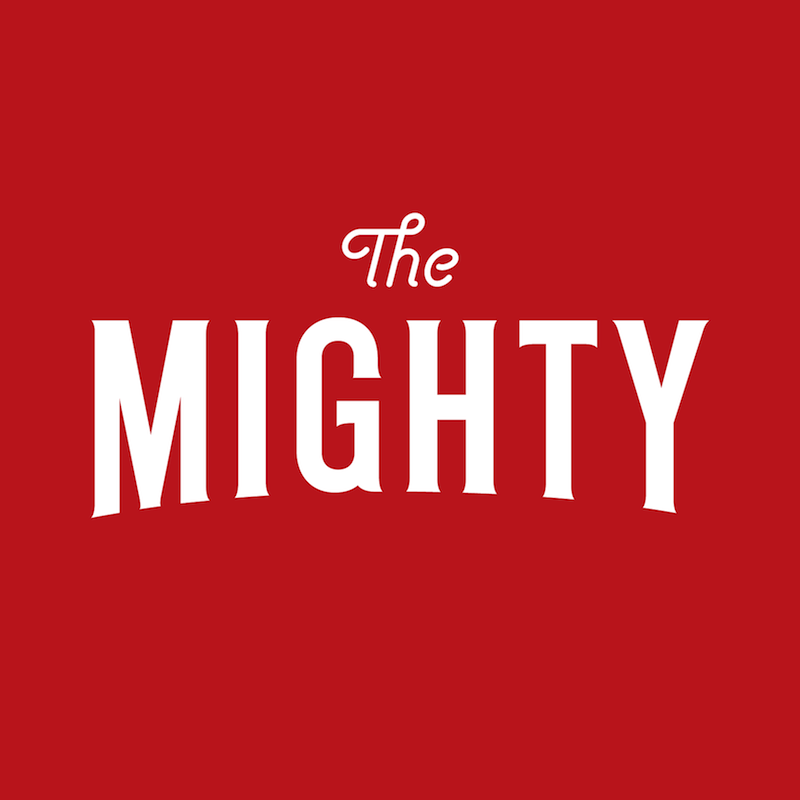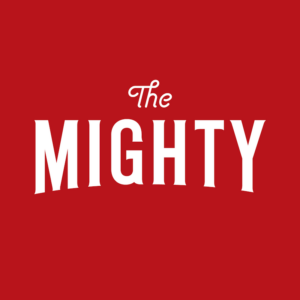 Mike founded the Mighty in 2014 to share stories of mental health success that will inspire people. The blog site offers a safe space for people facing mental disease, disorder, and disability. Currently, their team is continuously growing with over nearly 300 non-profit partners that deliver excellent resources to our community.
No matter where you are in your mental health journey, you will find a story on The Mighty that you might relate to.
Blog Founder: Mike Porath
---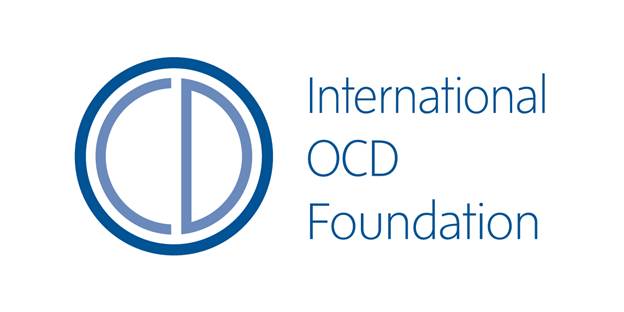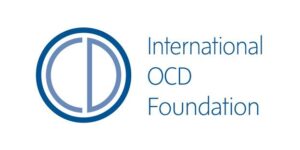 IOCDF blog regularly publishes stories from people living with OCD or a related disorder. The goal is to educate the general public, make a change, and reduce the time it takes before getting help. Readers will benefit from learning how to provide support and resources for those affected. This extends to family members, friends, and loved ones as well.
Blogs tackle topics like Recognising OCD at Work and a series of "My OCD Story."
Blog Founder: International OCD Foundation
---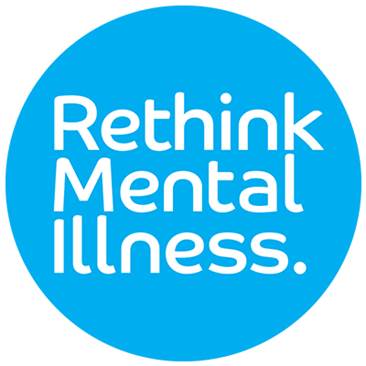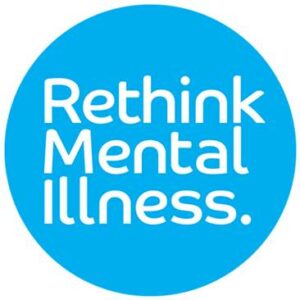 For nearly 50 years, Rethink Mental Illness has served as a voice for people that are severely affected by mental illness. Thousands of people read their blogs and share personal stories of their mental health journey.
The blog section offers several resources to its readers on how to combat mental illness. The website also has directories and helpful directions for depression and schizophrenia.
Blog Founder: Rethink Mental Illness
---


Talkspace is one of the leading online therapy platforms available, and their blog is here to help. Get access to thousands of resources and information on mental health, online therapy, and self-care. Their topics cover the current health crisis, including the mental health fallout to COVID and what you need to know about self-harm.
In today's time where poor mental health is widely recognised as a global crisis, the effectiveness and convenience Talkspace brings to its readers stands out.
Blog Founder: Oren Frank
---

Dennis Simsek, a.k.a. The Anxiety Guy, is a certified cognitive behavioural therapy and neuro-linguistic programming coach. On his blog, he shares his knowledge about the causes of anxiety and his personal experiences with it. He covered topics like how to deal with stress, how to speak to a partner with anxiety, health anxiety habits, and many more.
He also has a podcast and a YouTube channel under the same brand, guiding you on your natural journey through anxiety.
Blog Founder: Dennis Simsek
---


Founded by Randy Withers in 2018, Blunt Therapy is a blog that focuses on mental health, substance abuse, parenting, and relationships. The mission of blunt therapy is to support honest and frank discussions surrounding current mental health issues.
Readers will be informed on the types of things that psychotherapists and professional counsellors deal with on a daily basis.
Blog Founder: Randy Withers, LCMHC
---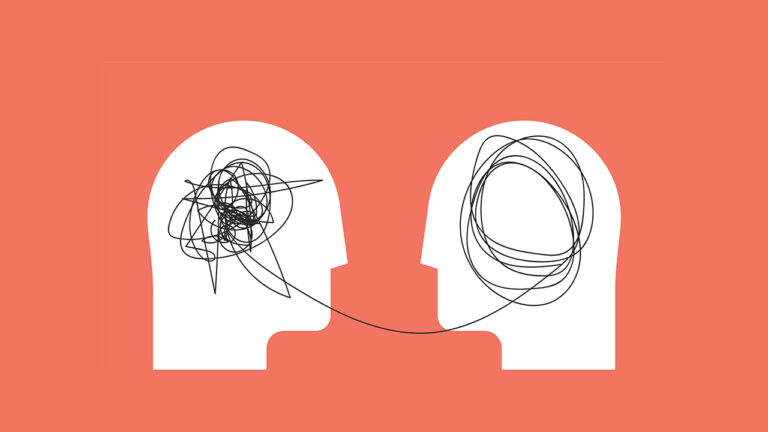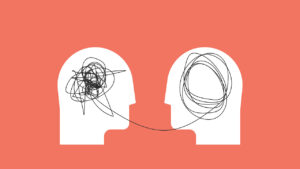 Sharing her thoughts on life, love, and taking good care of your mental health is Mandy Kloppers.  Mandy is the founder and writer behind the blog at Thoughts On Life And Love. With 2021 throwing up new challenges on mental wellbeing, coping strategies and open communication are important. If you want some advice, read on from Mandy's blog.
Thoughts on Life and Love are about strategies and interventions useful to help someone cope with their anxiety. Some of her recent articles are taking care of your mental health as you grow older and how to be the best version of yourself.
Blog Founder: Mandy Kloppers
---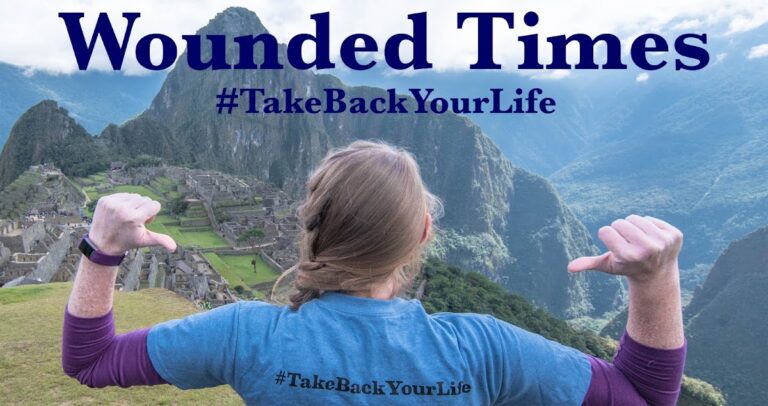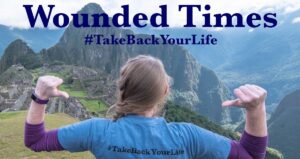 Wounded times is a blog site that shares stories and news on active military and veterans' mental health. The blog aims to raise awareness and break down misconceptions surrounding issues in the military, including depression and PTSD.
With her true-to-life experience as the wife of a Vietnam Veteran, many people can relate to her stories. Kathie has been doing PTSD research for over 30 years, and there is so much you need to hear and read from her blog.
Blog Founder: Kathie Costos
---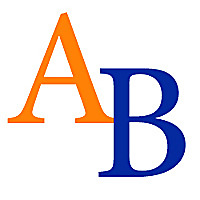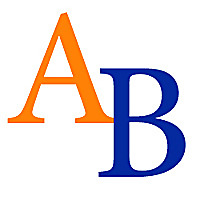 Carlo Carandang is a licensed psychiatrist and anxiety expert that founded the blog called Anxiety Boss. With his extensive experience with research in anxiety, depression, and psychopharmacology, his blogs are something that readers will learn from.
The anxiety section of his blog is full of different coping techniques, information, positive thoughts, and common causes of anxiety.  There are so many helpful tips in his blogs, and each article has a different viewpoint and experience with anxiety.
Founder: Dr. Carlo Carandang
---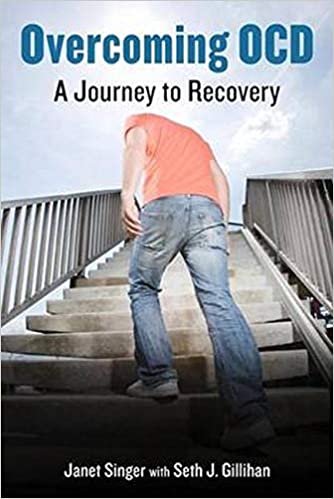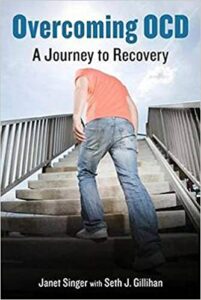 The OCD Talk blog deals with anything and everything to do with OCD. Janet's writing is mostly about her son's (Dan) journey with obsessive-compulsive disorder. There are so many lessons to be learned in her writings, but most importantly, her blogs scream hope.
Her blog, as well as her book "Overcoming OCD: A Journey to Recover", almost reads as though you are reading her personal journal. This makes her writing much helpful and very authentic.
Blog Founder: Janet Singer
---

Washington-based psychiatrist, speaker, and author Dr Rozina explores topics on depression, anger issues, trauma, and meditation. On her blog, you will find resources to help you achieve Optimum Health, Happiness, and Harmony in your everyday life.
She also features other psychiatrists and medical doctors on her blog, from which readers can learn a lot.
Blog Founder:  Rozina Lakhani MD MPH
---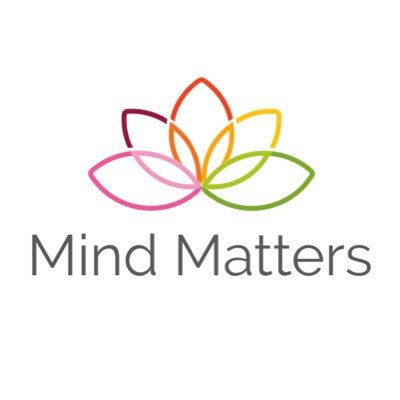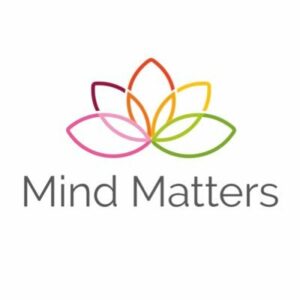 With her extensive experience in mental health and training, Jane McNeice started Mind Matters in 2015. Mind Matters deliver quality training and, at the same time, features in-depth articles and expert advice on mental health.
The blog aims to promote the total wellbeing of all people through stories, articles, and detailed accounts of a variety of mental wellness topics.
Blog Founder: Jane McNeice
---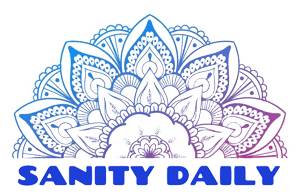 Priyanka is the award-winning author and founder of Sanity Daily and is listed under the top 25 mental health bloggers in 2021. Her blogs talk about stories, solutions, and motherhood and mental health strategies, especially in stress management and self-help.
In her writing, she pulls stories from her personal experience with depression after she was diagnosed with Lymph Node Tuberculosis. Sanity daily blog and podcast are dedicated to spreading mental health awareness for all.
Blog Founder: Priyanka Joshi
---


The Worry Games blog by Annalisa will give you a fresh way to look at your anxiety disorder. There is too much misconstruction around anxiety, and this resource guide and blog want to change that.
Annalisa Scott says, "The whole point of starting The Worry Games blog is to let readers and all fellow anxiety "sufferers" know that our brains are not sick. We are not losing our minds. Those with anxiety disorders are smart and have healthy, amazing brains."
Blog Founder: Annalisa Scott
---


With its regular posting every Tuesday, the TGN blog talks about all things mental health and wellness related. Tracy started this blog to connect to people and their stories in significant ways. As a therapist, her goal (and hope) is that her writings, stories, experiences, and insights will reach others who may need them.
In her blog, she talks about grief, pregnancy and infant loss, maternal mental health, and much more. To learn more, check her website and her blog on different mental health and wellness topics.
Blog Founder: Tracy
---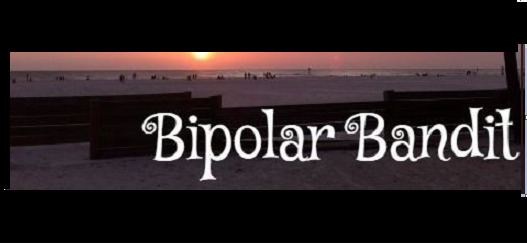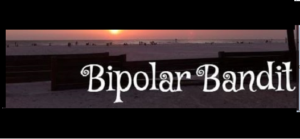 Michelle Clark, the author and person behind Bipolar Bandit, is no stranger to depression and bipolar disorder. She spent her school years missing out on a lot of things and experiences strange feelings. It took her many years of hospitalisations before she realised that she was bipolar. Now, she uses her platform to raise awareness on topics of mental illness.
In her blog, she features guest posts, which also explore topics of depression and mental illness. Readers will also learn a thing or two about her mental health advocacy work.
Blog Founder: Michelle Clark
---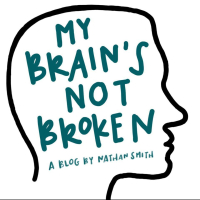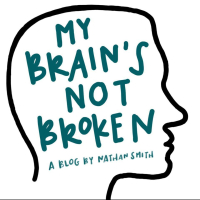 Emerging Blogger Nathan started the "My Brain's Not Broken" blog to write and share strategies in fighting false information on mental illness. In his writings, he shared his personal struggles and setbacks from his anxiety and depression.
My Brain's Not Broken blog offers a safe space for people who also suffer from poor mental health and people looking for more information. The fact that anybody can join and contribute makes Nathan's blog a diverse resource for general readers.
Blog Founder: Nathan Smith
---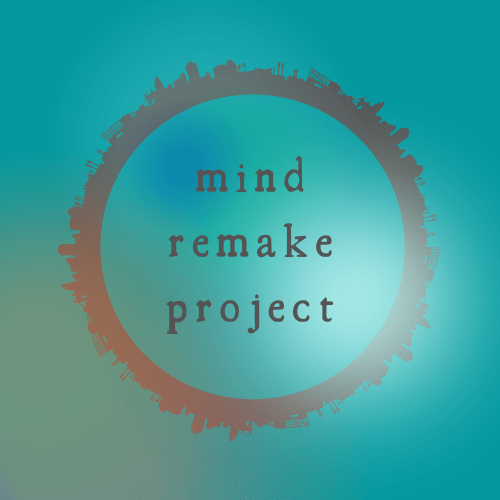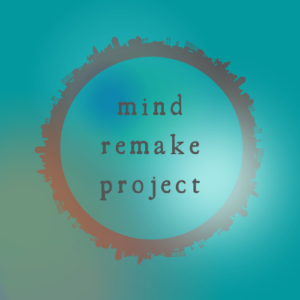 Cassie is a therapist and a mental health professional who advocates for accessible good mental health for all. She founded the Mind remake Project blog to share (free) resources with other mental health professionals and individuals who need help.
Most of her content revolves around Mental Illness, Addiction, & Recovery, Wellness, and personal development.
Blog Founder: Cassie Jewel
---


Time to Change is not just about blogging. It is a social movement that aims to shift attitudes around mental health. The team behind time to change believes it is important to talk about it. In their blog, they published a candid perspective on topics of depression and anxiety written by people who live with it.
Readers can find themselves in stories about the feeling of emptiness and not getting the right kind of help from their loved ones. Time to Change is a great resource if you are looking for community support.
Blog Founder: Time to Change UK
---


The Healthy Place provides comprehensive information on mental health issues, medications, treatments, current news, and developments. The blog covers different topics from binge eating disorder, coping with depression, Schizophrenia, Addiction, and more.
Natasha Tracy, blog manager at Healthy Place, said that they are always on the lookout for great mental health bloggers. Readers who want to share their personal experiences on their mental health journey are welcome to join.
Blog Manager: Natasha Tracy
---

The Sane blog is a charity-based mental health resource in Australia. The team behind SANE strives to make a real difference in the lives of those with complex mental illness through support, research, and advocacy. They offer anonymous and online forums, guide sheets, and the SANE blog.
The blog's vision is to simply create environments where mental illness is understood, treated, and prevented. Topics range from several mental health issues, including suicide prevention, career depression, OCD, schizophrenia, trauma support, and more.
Blog Founder: SANE Australia
---

Happiful is the UK's only monthly lifestyle magazine that is devoted to supporting good mental health. As lovers of words and sharing stories, they are on a mission to create a healthier and happier society through inspiring life stories and positive news.
We share the lived experiences of real people with their real stories. You or someone close to you has their own story to tell about mental health and wellbeing. New readers of this magazine will appreciate its personable tone and its ability to produce relatable content.
Blog Founder: Emma and Aimi
---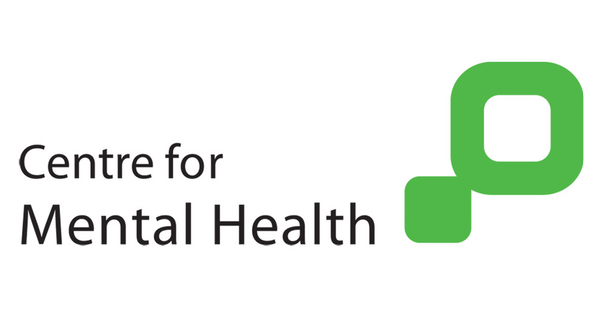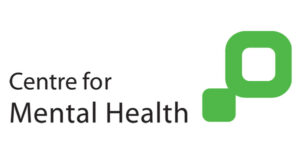 The Centre for Mental Health is an independent mental health charity based in the UK. On their blog site, they mostly tackle topics relating to good mental health for all. Also, they are joined by other mental health professionals in further discussion of different mental illnesses.
CMH blogs aim to inspire hope in those who are coping with or at risk of mental illness. People will learn about mental health and get inspired while reading.
Blog Founder: Centre for Mental Health
---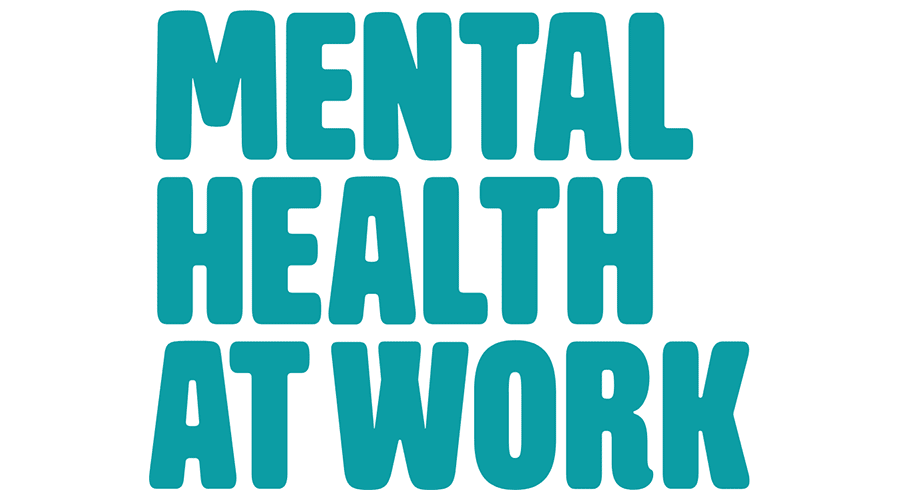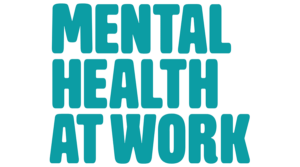 There is a growing need for mental health support in the workplace. This is where Mental Health blogs are most useful.
Mental Health at work provides help by mental health information and resources accessible.
Think of their blog section as your first stop to find all guides, tips, documents, & information from all organisations across the UK. All of it aims to help you understand workplace mental health.
The blog is a great resource for business owners and workers alike who want to learn more about mental health. Most of them can relate to stories about feeling written off or misunderstood and battling mental health stigma in the workplace.
Whether you work with few people, thousands, or even just yourself – paying attention to mental health in the workplace has never been more important.
Blog Founder: Mental Health at Work
---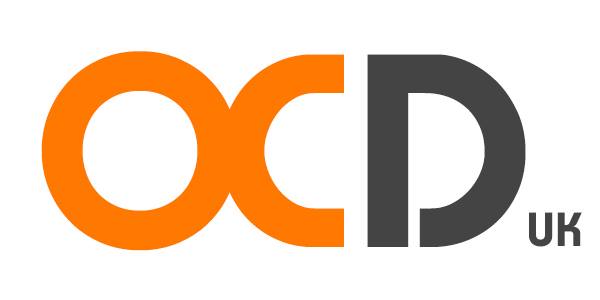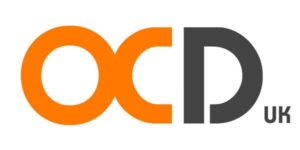 Around 750,000 are thought to be living with severe and life-altering obsessive-compulsive disorder (OCD) just in the UK alone. For this reason, a recovery-focused charity was established to help with the growing concern.
The OCD UK charity provides advice, information, and support services for children and adults affected by OCD.  In their blog, you can read simple & powerful techniques for coping with OCD to oneself and others. Check out their detailed blog if you feel you or someone you know might be affected by OCD.
Blog Founder: OCD UK
---

Depression in men has been surrounded by stigma for ages. "Depression is a sign of weakness" – this myth associated with depression prevents men from seeking help.
Heads Up Guys was founded by John Ogrodniczuk to destroy these myths. It empowers men with the right tools and resources they need to combat depression. On his blog, you will read stories and advice from men of all walks of life. These include athletes, businessmen, and other professions that have dealt with depression in the past.
Readers will also find the resources they need to take action and find appropriate help.
Blog Founder: John Ogrodniczuk
---


During pregnancy and in postpartum years, women are at higher risk of depression and anxiety disorders than at any other time in their lives. The Center for Women's Mental health blogs shares a collection of birth stories, helpful resources, and evidence-based information. Posts are written by an expert team of mental health practitioners and researchers.
You will also find information on child health and mother's health which is useful for a wide range of readers.
Blog Founder: MGH Center for Women's Mental Health
---


The Center for Workplace Mental Health helps people with mental illness by challenging attitudes, changing lives. They publish a range of interesting articles on workplace issues and strategies in their 'News and Blogs' section.
Blogs tackle topics like new mental health training for managers and working remotely during COVID-19: mental health and wellbeing.
Blog Founder: American Psychiatric Association (APA) Foundation – Center for Workplace Mental Health
---


E-counselling is an internet-based therapy service that offers informative blogs to its readers. It slowly became popular and widespread amongst people having challenges at home or experiencing symptoms of mental illness.
This blog provides resources related to marriage counselling, parent-children relationships, and other topics relating to mental health. A number of topics are addressed, including anger management, stress, depression, and more.
E-counselling blogs are excellent resources for people who are interested in learning more about mental health and therapy.
---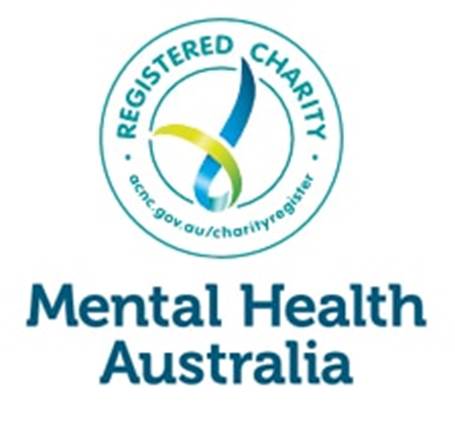 Mental Health Australia is a non-government organisation that represents and promotes the interest of the mental health sector. It aims to create a world where mental illness is understood, treated, and prevented. They share a range of articles on their blog, including surveys, support, and posts based on science and research.
Mental health blogs cover topics from emotional health, wellbeing, and loneliness to positive mental health. Overall, these blogs are committed to achieving better mental health for all Australians.
Blog Founder: Mental Health Australia
---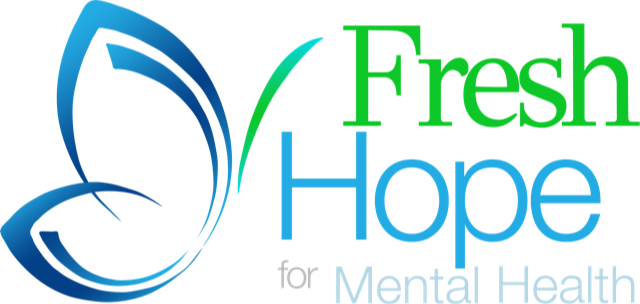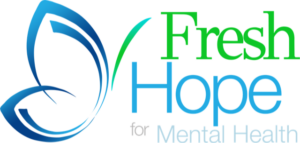 Fresh Hope for Mental Health is an international network of Christian peer-to-peer mental health support groups founded by Pastor Brad Hoefs. The website features blogs that focus on mental illness and recovery, such as 5 Insights on Forgiving Yourself and How Bipolar Disorder Varies from Person to Person.
Fresh hope conducts regular webinars, mental health podcasts, and a youtube channel. Pastor Brad also has a published book under the name "Fresh Hope for Mental Health", which is an excellent informative and enlightening resource.
Blog Founder: Pastor Brad Hoefs
---


Eze (Chuck) and Zo are the founders of Defying Mental Illness.  Chuck shares his thoughts on his mental health journey, while Zoe shares her personal encounters as a caregiver. Together with other guest bloggers, the articles aim to put a full stop to mental illness and the discrimination around it.
Defying Mental Illness is a one-stop place for readers on topics on mental health, emotional health, and living a life over and beyond. Blogs are posted regularly on Tuesday and Thursday, and a new column on Sundays.
Blog Founder: Chuck and Zoe
---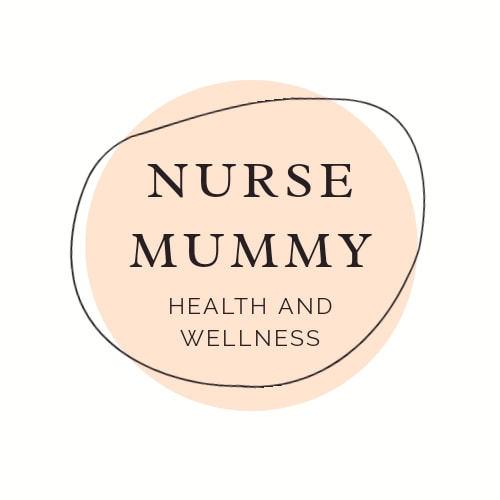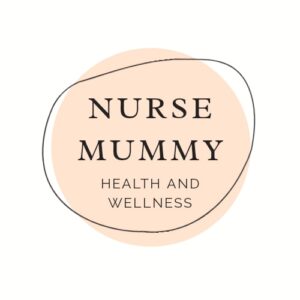 Emilie is a Registered Nurse and Clinical Nurse Consultant who writes content in her free time to educate readers on health and wellness. The majority of her blogs are backed by valid research and journal articles from medical doctors, oncologists, nutritionists, counsellors, psychologists and allied health professionals.
Nurse Mummy ensures that all contents are of high quality and as accurate as possible. Her topics revolve around physical health, mental health, mindfulness, relationships, and wound care.
Blog Founder: Emilie Masi
Final Thoughts
We hope you have found this list of mental health blogs useful – whether it is a source of help with your mental health journey or has given you ideas to start your blog.
What are your favourite mental health blogs? Let us know in the comment section below.
Sharing is caring – feel free to share this post with others. You never know who might need it.