New First Aid Codes - Updates 2021
First Aid Pro Adelaide has completed an update of the First Aid units to ensure training delivery is in line with your needs and expectations.
Background
The national regulating body that governs Vocational and Educational Training (VET) in Australia is making some updates to First Aid courses this 2021. These changes are being made to ensure that all RTOs are up-to-date with the latest information, practices, and industry requirements.
The HLTAID First Aid Competency Standards were developed to provide a set of robust and industry-supported standards in providing First Aid. The Australia Industry and Skills Committee (AISC) endorsed the release of new versions of eight (8) units of competency last 2020. These units of competency are within the HLT Health Training Package and, this 2021 – we are officially rolling them out.
First Aid Pro Adelaide has commenced the delivery of the newly updated units. See below for a list of changes and how the First Aid course code updates will affect you.
| | |
| --- | --- |
| Old Codes | New First Aid Codes |
| HLTAID001 Provide cardiopulmonary resuscitation | |
| HLTAID002 Provide basic emergency life support | HLTAID010 Provide basic emergency life support – BELS |
| HLTAID003 Provide first aid | |
| HLTAID004 Provide an emergency first aid response in an education and care setting | HLTAID012 Provide First Aid in an education and care setting |
| HLTAID006 Provide Advanced first aid | |
| HLTAID007 Provide advanced resuscitation | |
Note: These changes have been made to reflect industry best practices, expectations, and current regulations. More info on these updates are now available on the National Register website www.training.gov.au
Course Validity
Provide basic emergency life support (HLTAID010) and Provide first aid (HLTAID011) certification will remain recognised and valid for 3 years from the date of your course. The 3-year validity also applies to Provide First Aid in an education and care setting (HLTAID012) or Child Care First Aid.
Under the Australian Resuscitation Council (ARC) guidelines, HLTAID001 – Provide cardiopulmonary resuscitation is up for renewal 12 months after completing the course.
FAQS:
Is my certification still valid if I have a certificate with the old code?
YES – If you have completed your First Aid training in 2020 and were issued a statement of attainment with the old code, do not worry. Your first aid certificate will still be valid for the next 3 years. However, the next time you enrol, your course code will be HLTAID011 Provide First Aid.
When will the new first aid codes start being offered?
First Aid Pro is now offering the new units. All our First aid trainers in Adelaide, Brisbane, Sydney, Melbourne, Darwin, Perth, and Tasmania are qualified to deliver the new units. We still offer our traditional Face to Face courses, but we are office the new First Aid Course online, including CPR Online.
Corporate or group booking is also available for the newly updated units to ensure you are completing the most current First Aid course available.
Have there been changes in content with the updated units?
The course content remains largely unchanged, particularly for the Provide First Aid and CPR units. However, our team has taken this opportunity to review and improve our learning resources. These include our Online First Aid content and resources utilized by trainers and students in face-to-face training.
Most professions require a First Aid certificate for employment as mandated by Safe Work Australia. Almost all industries will require you to complete HLTAID011 Provide First Aid. This is unless you work in the early childhood sector where you will need to complete HLTAID012 Provide First Aid in an education and care setting.
When enrolling in a course, we highly suggest discussing it with your employer first. Find out their requirements to ensure you are meeting all of them. If you need to complete one of the superseded units, please contact our team to discuss your training options.
First Aid Course Online – with New Codes
Yes, First Aid Pro now offer CPR course online, First Aid Course online and Childcare First Aid Online and still the same offering of receiving your First Aid Certificate on the same day after successfully completing the course.
Can I find a cheap first aid course near me?
The new first aid codes will not bring immediate changes in costs, with First Aid Pro you will find we offer every day low prices, and if you find a price cheaper we will price match for you. However, please note that prices are regularly reviewed and subject to change over time. This will not be connected to the transition to the new course codes.
Still have questions?
If you have any queries or concerns on any of these changes, please contact 08 8382 4677 or courses@firstaidpro.com.au
We will be happy to discuss these changes with you. You can also check our range of or training locations in Adelaide.
Find a First Aid Course Near me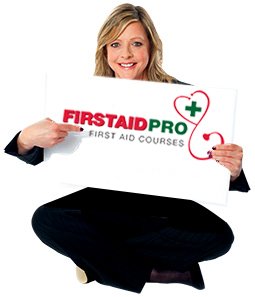 Please thank those involved within your organisation who assisted me in gaining this essential certificate. The office team could not be more helpful and my instructor (John) was both entertaining and professional. As a customer I received value for money and your service is exemplary. Kind Regards,
Enjoyed class. Found informative & entertaining. Kept interesting with real life scenarios. Venue great. Completed in timely manner. It was quick, but all of the major points came across very well. I will definitely book with your company again and will recommend it to others.
Good time. Used as bonding session. Trainers real good. Love night option as would lose business if done during day. Offered his guys to pay for course if willing do in their own time. All accepted.
I really enjoyed the inclusive environment of the trainer from Firstaidpro. I was nervous about the course but I learnt more than I thought I would. I am going back to school feeling much more confident in my role as a 'First Aid Chick'
Great humour made for a great learning experience. Chris was a very considerate of my personal situation in the course which I was appreciative of. Thank you.
My thanks to Sharon McCulloch for the great job she did today with the Applied First Aid + CPR training that I attended today. The training was up-to-date, relevant and taught in an easy to understand manner. Kind regards
I would like to thank Firstaidpro for the delivery of the first aid course. They made everything easy from booking online and I even got my certificate the same day, which I needed to be able to complete my nursing hospital placement. The training facilitator was great, she knew her stuff, she made the day interesting not boring, and everything moved quickly. I would highly recommend using First Aid Pro, I will be back in 12 months to do my CPR refresher training.
Good afternoon, My name is Jessica and I attended my Provide First Aid and CPR courses at Morphett Vale earlier today. I am leaving this feedback to commend your trainer (I think his name was James). He was absolutely fantastic! I have social anxiety which made me nervous to attend this morning, but I have walked out of my training session this afternoon with only appreciation. Your trainer made the course interesting, fun and comfortable - which isn't always easy in a classroom environment! I would very much appreciate it if this feedback made its way to James and if there is any way in which your organisation rewards positive feedback/excellence, I would love for him to be commended as he absolutely deserves it. I am not typically the type of person to send any feedback (positive or negative) but I felt compelled to make an exception in this case. I will be recommending your agency to others, and will be back myself in 12 months for my CPR refresher! A huge thank you once again,
Just wanted to provide some feedback, I found Friday's session very good, the facilitator was great, he knew his stuff and made everyone feel at ease, most enjoyable. I have also received feedback from 1 staff person who attended at Salisbury and 1 staff member who attended at Hewett, both said the same thing, they really got a lot out of it.
Good afternoon, I just wanted to give some feedback in relations to the three employees we sent to the Low Voltage Rescue & CPR course the other week in the CBD. Our employees really enjoyed the interactive training and facility provided. All three took home something new from this day. Kind Regards,
Did the First Aid and CPR course at Marion Hotel yesterday. The trainer was exceptional and ,learnt more about first aid than all my previous courses that I have attended. Very professional and interactive that provided confidence in doing the practical CPR and trauma bandaging. Recommend these professionals to anyone needing first aid certification. Cheers.