Working within the childcare industry can be a rewarding career. Although it also requires dedication, ethics, commitment, and physical stamina.
The Victorian Government is introducing funded three-year-old kindergartens in the following years. This news provides an excellent opportunity to create openings of more than 4,000 new early childhood teacher roles and 2,000 new educator roles. It means more reasons to pursue a career in childcare.
In this article, we'll highlight some of the essential reasons to choose a career in this dynamic and ever-changing industry.


Duties in Child Care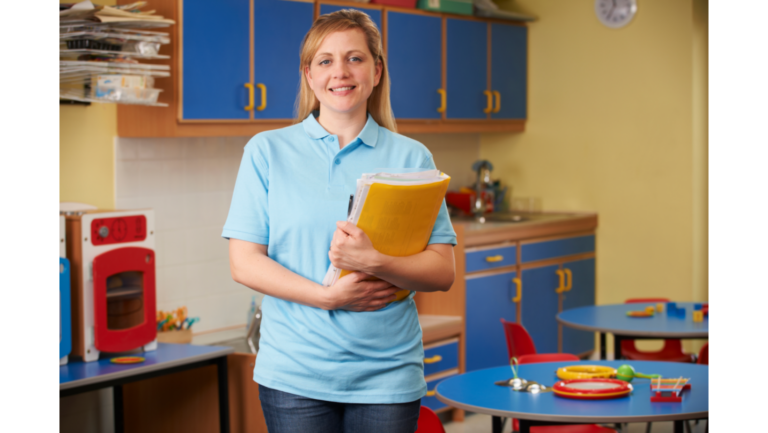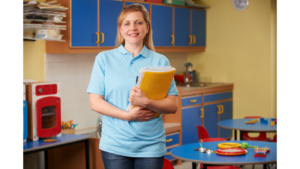 Childcare workers are responsible for the welfare and safety of children, primarily preschool age to kindergarten. The use of play and other instructional techniques is a must in this role as a child usually learns through playing, asking questions, and conducting experiments. The best examples are storytelling and rhyming games to improve language and vocabulary. On the other hand, group work and teaming activities (social charades, building blocks, etc.) help improve social skills.
It also helps to involve young children in creative activities, including art, music, dance, and even sports.
The following are the common types of childcare workers in Australia.
Childcare centre workers
These are primarily working in facilities and learning institutes with programs on early head start. Using a structured curriculum, childcare centre workers may collaborate with preschool teachers and teaching assistants to young children. This work is often a team-based approach.
Family childcare providers
These providers have a licensed home or a private residence that cares for children during standard working hours.
Nannies
The nannies are responsible for caring for a young child by providing entertainment, assisting in the early years of education, and handling child-related emergencies. This care is often within the child's family setting.
In many cases, nannies work full time for one family. The primary duties may include driving children to school, taking them to appointments, and ensuring their safety even in a classroom setting.
Some live in the family's home during the duration of employment.
Babysitters
Like nannies, babysitters work in the children's home within their care. The only difference is they work for a couple of families, instead of just one.


Top Reasons to Work in Child Care
Here are the top six list of reasons why.
Witness children growth and development
Working with children has its advantages. On the top list is the opportunity to witness children grow and develop into confident and independent individuals.
It is a future-proof career
News of AI replacing workers in different fields dominates the news and media outlets. However, there is one thing that we are sure about – it is that childcare will always remain relevant in many more years.
Childcare is an ever-changing industry with plenty of growth, progression, and development opportunities.
Flexible working hours
Working hours for childcare facilities and babysitting jobs can range between 10 to 12 hours a day. It means that there is plenty of opportunity for flexibility as one can do split, early, or later shift. It works particularly for those still studying or have heavy home life responsibilities.
Continuous educational growth
Not all children are the same. Most come from different backgrounds, cultures, and upbringings. Therefore, working with them means learning new things and growing every phase.
Working with children means continuous learning for workers in this industry. Childcare first aid training is an excellent start for education and development.
Fun and enjoyable career
Working in the industry can be fun and exciting. Children are naturally playful, and watching them grow, learn, and explore can bring fulfilment beyond words. The work may be challenging at times, but the payoffs are huge.
Having a meaningful impact on other people's lives
Working in childcare can have vast and significant effects on both parents and children.


Conclusion
A career in childcare is extremely gratifying; no two days are alike and on top of that is the chance to be a part of a great community. Working in this industry help children learn, grow, and into their most significant potential.
Working with children serves an essential role in ensuring they have a good start by providing assistance and fostering a caring atmosphere through learning and play.
Interested in starting a career in childcare? Start today with Provide First Aid in an Education and Care Setting course.